Hundreds Enjoy Squeakquel at Family Movie Night

Scrip Orders Can Now Be Placed Online!

Our script program -- gift cards that deliver a percentage back to our school -- can now be ordered online!  With Christmas coming up you'll probably be buying gift cards for those in your family.  Buy them from White Oak Elementary PTO!  You'll pay the same price, get the same value and still provide needed funds for White Oak Elementary projects!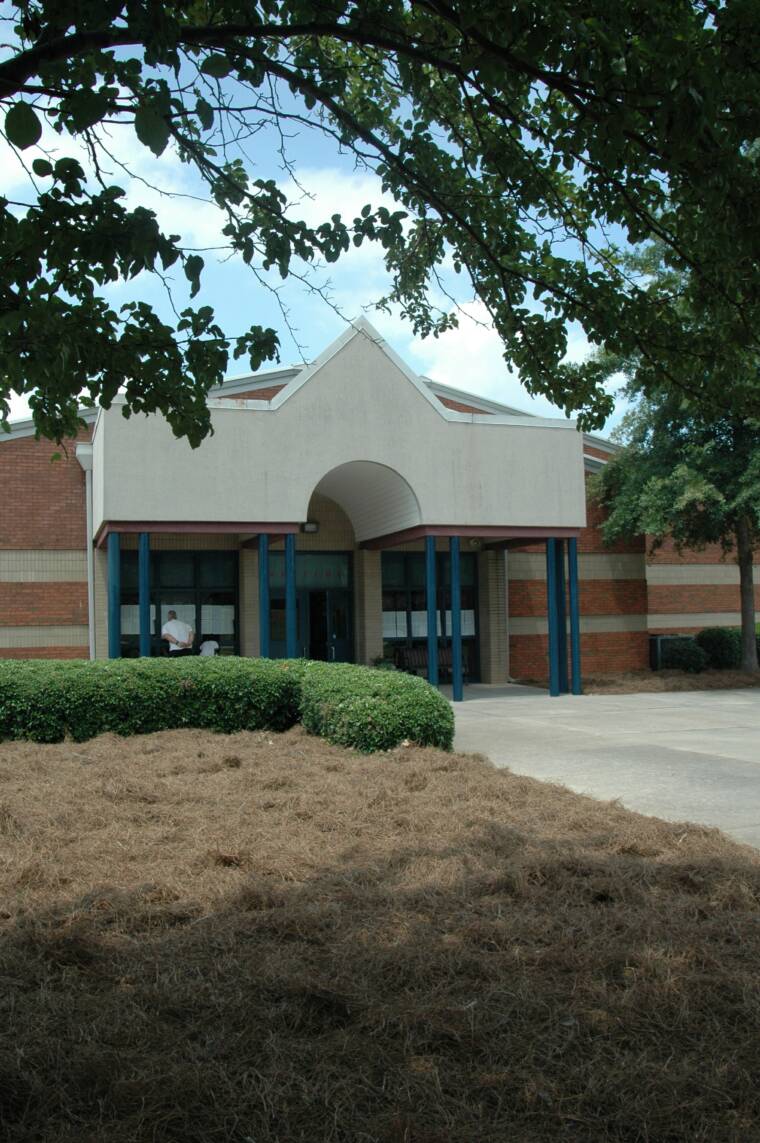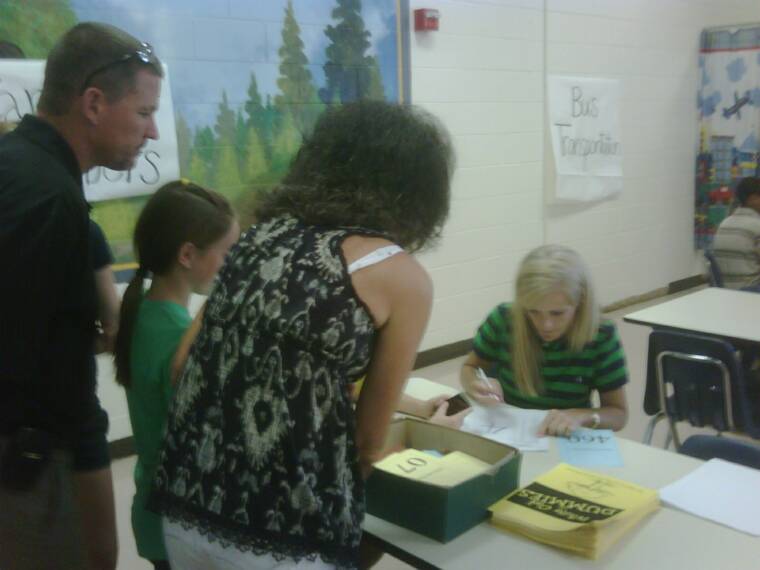 Tracy Cliche and Kim Weber, PTO Vice Presidents, spent the day handing out Car Rider Numbers during "Meet the Teacher" in the cafeteria.

PTO Treasurer Dawn Hudson and Secretary Shanner Kirscher helped parents and students with calendars and T Shirts during the PTO Fair.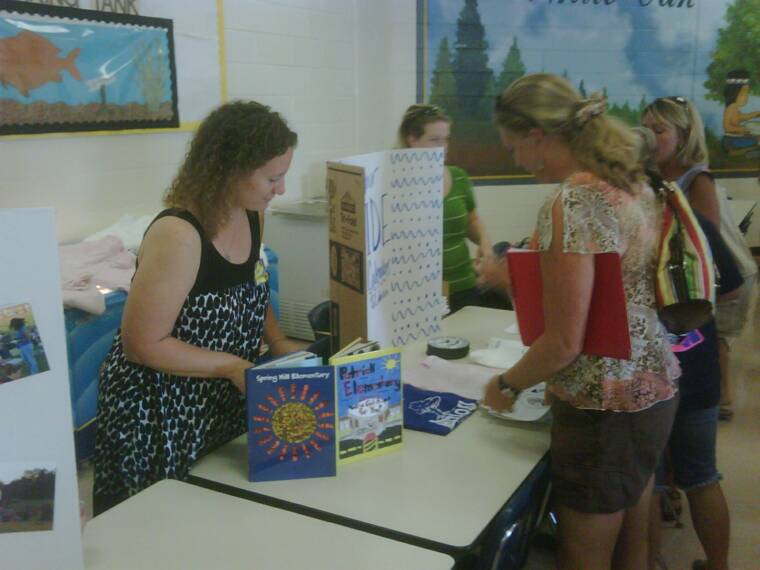 New Coweta County School Calendar Released for 2010/2011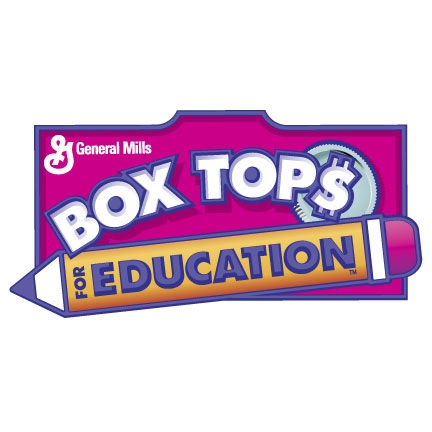 helping White Oak!  Follow this link to your favorite retailers!  Simply follow the instructions for finding our school, register your name and start shopping!  Choose from Best Buy, Land's End, VistaPrint and more!  So far this year we've raised over $2,000 in Box Tops!

Save Box Tops!  Support WOE!

Not only can you clip Box Top coupons and help White Oak Elementary, but you can go to their website and shop your favorite online retailers while

Join us for

School's Out Party

Monkey Joe's

Thursday, May 27

Ashley Park, Newnan

Come celebrate the end of school at our party on Thursday, May 27.  Details coming 5/22

http://www.monkeyjoes.com/

About 250 persons -- parents, students and friends -- enjoyed a beautiful night under the stars on Saturday night with our 2nd Annual Family Movie Night.  Rescheduled from April 24 due to rain, we could not have asked for better weather. 

As Alvin and the Chipmonks 2 rolled on the big screen under a perfect May sky, attendees enjoyed pizza from Stevie B's, ice cream from Bruster's and popcorn, soft drinks and candy served by the PTO team.

Organized by Cindy Hughes, our Family Movie Night featured visits from the Chick Fil A Cow and the Texas Roadhouse Armadillo who visited with the children and gave out coupons. 

"We had a perfect night," said Hughes.  "All the students were having a big time playing and dancing before the movie, eating ice cream and enjoying each other."

Several families brought their own picnic dinners and spread out on the lawn to enjoy a dinner "out" on a Saturday night.

"I was very pleased with the turnout and the execution," said PTO President Jim Dunnavant.  "Cindy Hughes and team did a tremendous job of making this a fun event.  They handled the logistics perfectly and made sure we had everything we needed, right down to a Coweta Deputy."

You can see photos from the event
here.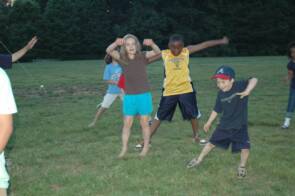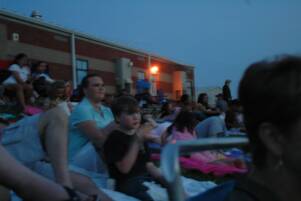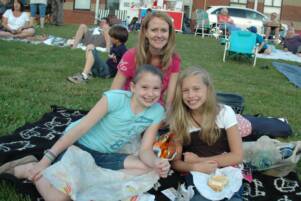 The Coweta County School Board released a revised schedule for the 2010 - 2011 school term last week that features a slightly later starting date and several changes to the holiday schedules for the year.

School starts back on Monday, August 9 with teacher work days on Thursday and Friday, August 5 and 6.  School orientation will still be held on Thursday, August 5 from noon until 2PM.

The complete calendar is available below using Adobe Reader.

Other key dates for the upcoming year....

Memorial Day Holiday September 6

Fall Break -- October 11 and 12 (Monday/Tuesday)

Thanksgiving Holidays -- November 22 through 26

Christmas Holidays -- Wed December, 22 through Tuesday, Jan 4

Presidents' Day Holiday -- Monday, January 17

Winter Break -- February 21 through 25

Spring Break -- April 4 through 8

Last Day of School -- May 27 (Friday)

Lots of families enjoyed our movie night on Saturday.